Seville is the capital of southern Spain's Andalusia region, and also the fourth largest city in Spain.
According to legend, the city was founded by the Greek hero Heracles. The city is an essential commercial centre and a tourist centre. Seville's old town is the largest in Spain and next to Venice and the old town of Genoa one of the largest old towns in Europe.
It is famous for flamenco dancing, particularly in its Triana neighbourhood. Major landmarks include the ornate Alcázar castle complex, built during the Moorish Almohad dynasty, and the 18th-century Plaza de Toros de la Maestranza bullring. The Gothic Seville Cathedral is the site of Christopher Columbus's tomb and a minaret turned bell tower, the Giralda.
12,5°C
Average temperature
in February

City Tax

not applicable

Climate in Winter

max. 16°C
min. 5,7°C
Currency

Euro

Electricity

230 V AC
Banks

08:30-14:00

Shopping

10:00-21:00


On Sundays, shops are normally closed.

Restaurants

13:00-17:00 & 20:00-00:00

Time Zone

CET (UTC+1)
Banks & Credit Cards
Banks are generally open Monday to Friday from 08:30 to 13:00 and sometimes on Saturday from 08:30 to 13:00. Some banks also have afternoon banking hours on Thursday.
All major credit cards, including Eurocard, Diners, Visa and MasterCard are accepted in most of the establishments like restaurants, hotels and stores. When paying by credit card for your shopping, you will be asked to show identification. Please have your ID card or passport with you all the time, other ways they may refuse to accept your credit card as payment.
Travel checks can be cashed in most of the banks and exchange offices.

Churches, Synagogues, Mosques
Although Seville (like the rest of Spain) is basically Catholic, all religions are allowed and practised. Please contact your hotel concierge for current times of services or nearby places of worship.
City Tax
There is no city tax in Seville, also known as tourist tax or accommodation tax.
Climate
The annual average temperature is 18.6° C. This makes the city one of the hottest in Europe. The winters are mild, where January is the coldest month of the year with an average high of 16° C and a low of 5.7° C. In the month of February there are only 5 days rain on average, but usually, about 11 hours of sun per day, which makes the weather perfect for strolling around in the city. 
Currency
The official currency in Spain is the Euro (€). You can exchange your currency without any limits for the total amount at all banks as well as many exchange offices in Seville. When you are exchanging your currency, you need your passport or official ID card. If you do not have it with you, the bank may refuse to exchange your currency.
Electricity
The power supply in Spain is 220/240 V. Most electric outlets adhere to the continental standard (Schuko). Appliances from North America require a transformer and British ones an adaptor for the two-pin sockets in use in Spain.

Museums
Because of its antiquity and influence, Seville is full of museums, galleries and archaeological sites. Some of the most important museums in Seville are probably the Museo de Bellas Artes (Museum of Fine Arts), the Centro Andaluz de Arte Contemporáneo (Andalucian Museum of Contemporary Art) but also the Museo de Baile Flamenco (Flamenco Museum of Seville).
Most of the museums in Seville open from Tuesday to Sunday from 10:00 to 20:00. Only some museums open on Mondays, so we recommend planning the places you want to visit in advance. It is also important to bear in mind that although most of the museums and tourist attractions are open all day, some do close at midday.
It is highly recommendable to buy the tickets beforehand, to avoid any queues. For prices please refer to the hotel reception or any tourist information.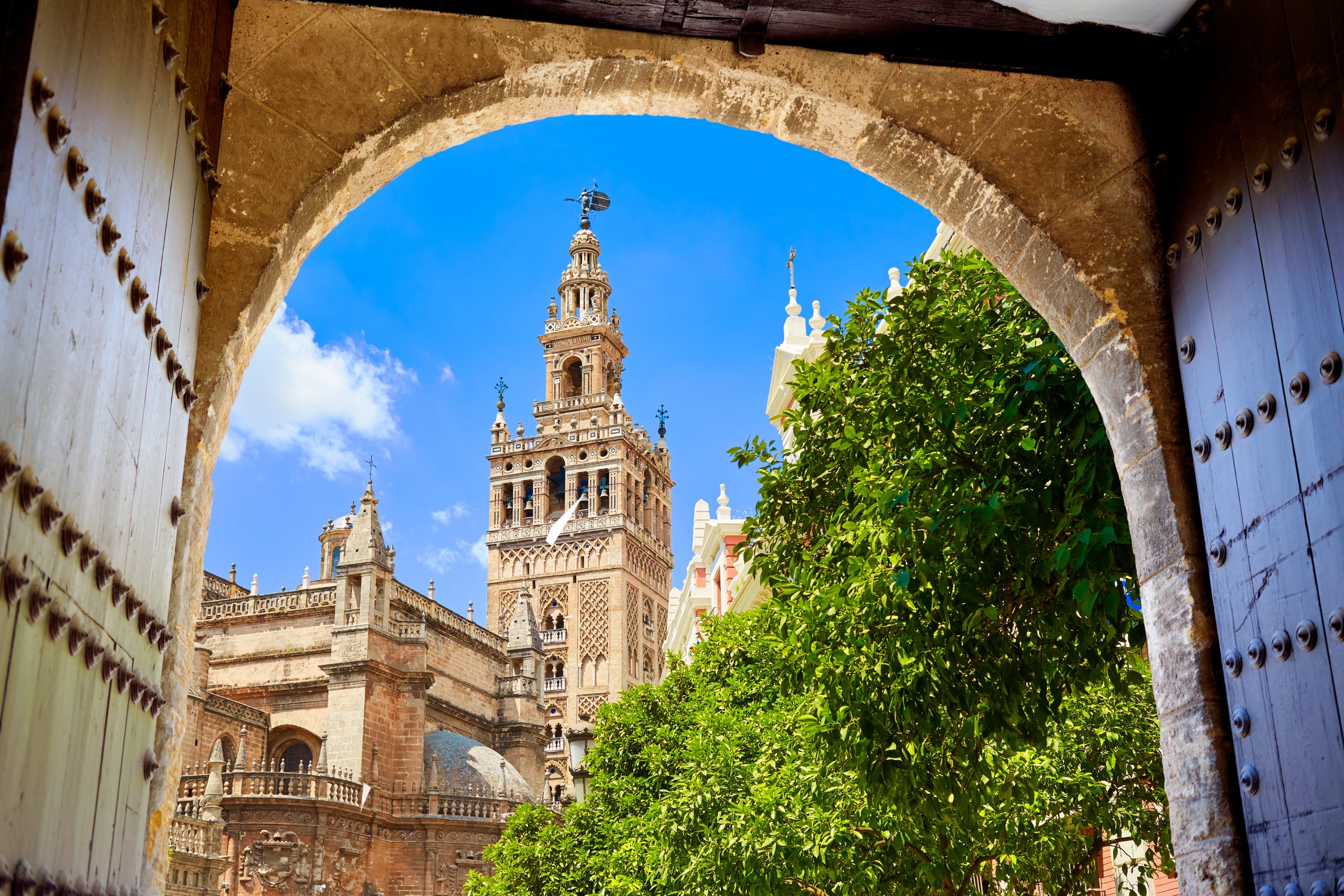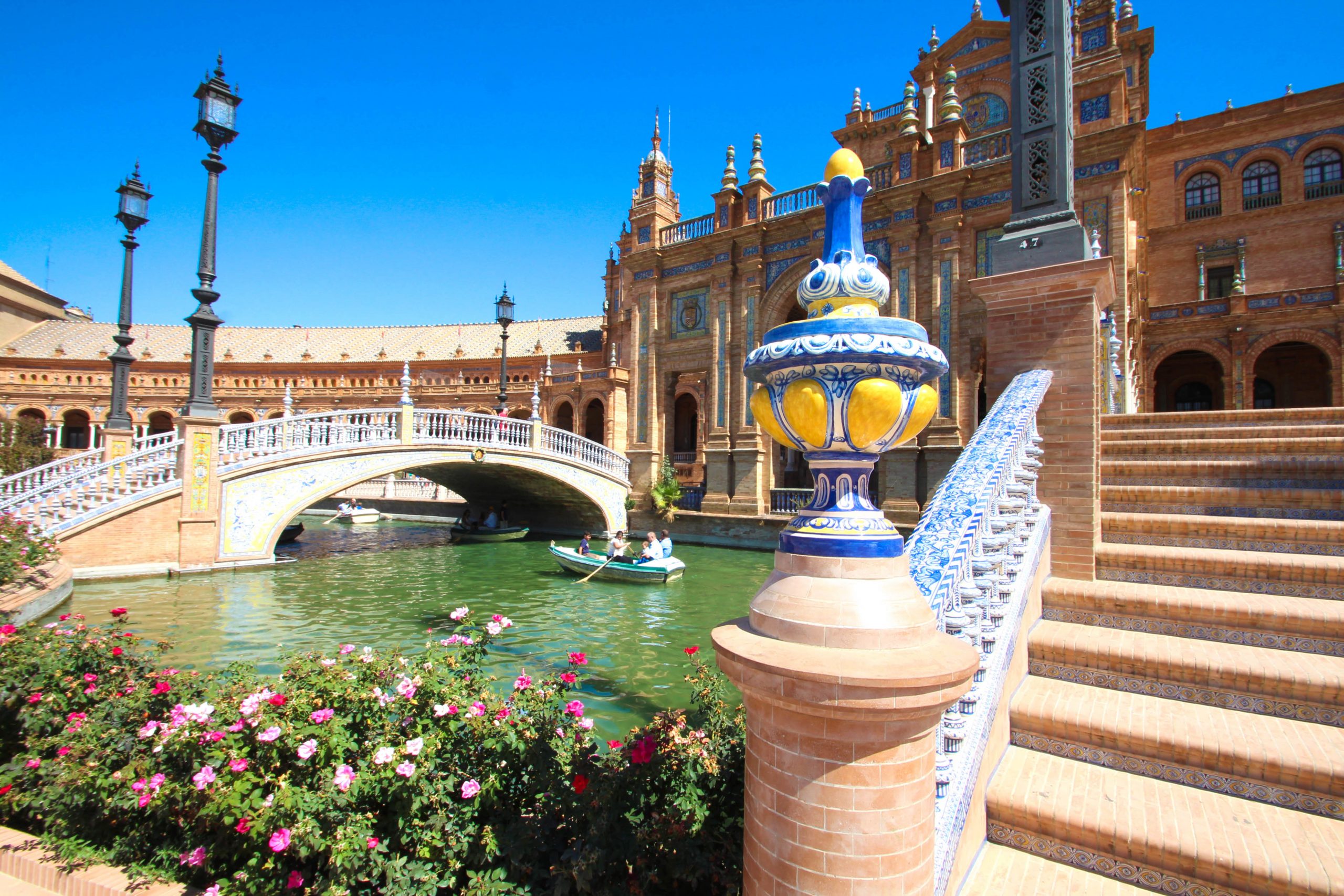 Public Attractions
Seville casts a spell of enchantment over visitors from the minute they step foot on the quaint cobblestone lanes and stroll the palm-lined promenades. Elegant edifices, old-fashioned street lamps, and horse-drawn carriages create a magical ambience, and the sights are as stunning as the atmosphere.
Discover the charm of this quintessential Andalusian city in the peaceful courtyards and winding alleys of the medieval Barrio Santa Cruz. Take a walk through the beautiful Parque de María Luisa, and bask in the sun at the Plaza de España, Seville's most graceful square. Fun-loving tourists will want to watch the feisty flamenco performances and take part in the city's famously flamboyant festivals. Furthermore, do not forget to visit the cathedral of Seville. It is the largest Gothic church in Christendom with a majestic tower that was once the minaret of a great mosque.
A river cruise on the Guadalquivir River is certainly a scenic way to explore Seville. The boat runs between 11:00 and 23:00 every day with departures from the foot of the Torre del Oro every half an hour. The trip takes an hour in total and costs EUR 16,00 for adults, kids under 14 go free.
Public Transportation
By far the best way to get around Seville's city centre is on foot. The narrow alleys, lack of parking and infinite one-way streets make driving quite complicated. Moreover, there is also an extensive bus network covering all barrios around the city. Many people make use of the bike lanes, either with their own bicycle or using Sevici, the city's bike-hire scheme.
For heading out to the suburbs, or across the southern part of the city, the Metro is very convenient. For short journeys, taxis are cheap and plentiful.
Restaurants and Nightlife
People in Spain like to say they "live in the streets" referring to their tendency to spend a lot of time outside the home. The cafés, bars, and promenades of Seville are no exception to this Spanish rule. The fact that small tapas portions are served in nearly every restaurant in the city makes it easy to eat out more often than in!
The restaurants normally serve lunch from 13:00 to 16:00 or 17:00,  after the typical siesta break they open again for dinner from 20:00 until midnight. Some restaurants may close for one day, which is usually Monday. Bars and nightclubs are open from sunset until sunrise. Bars usually close at 03:00, discotheques and clubs at 06:00.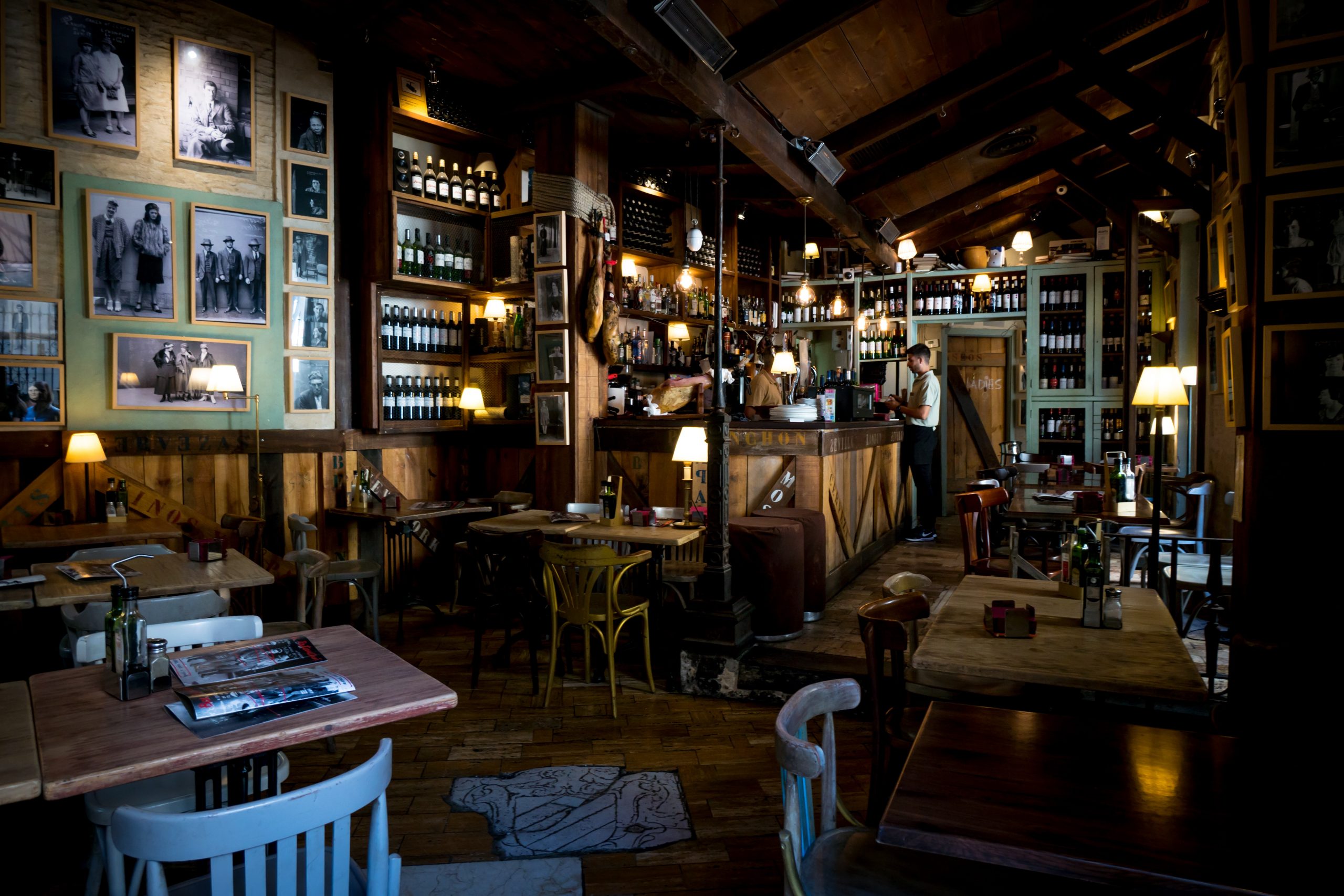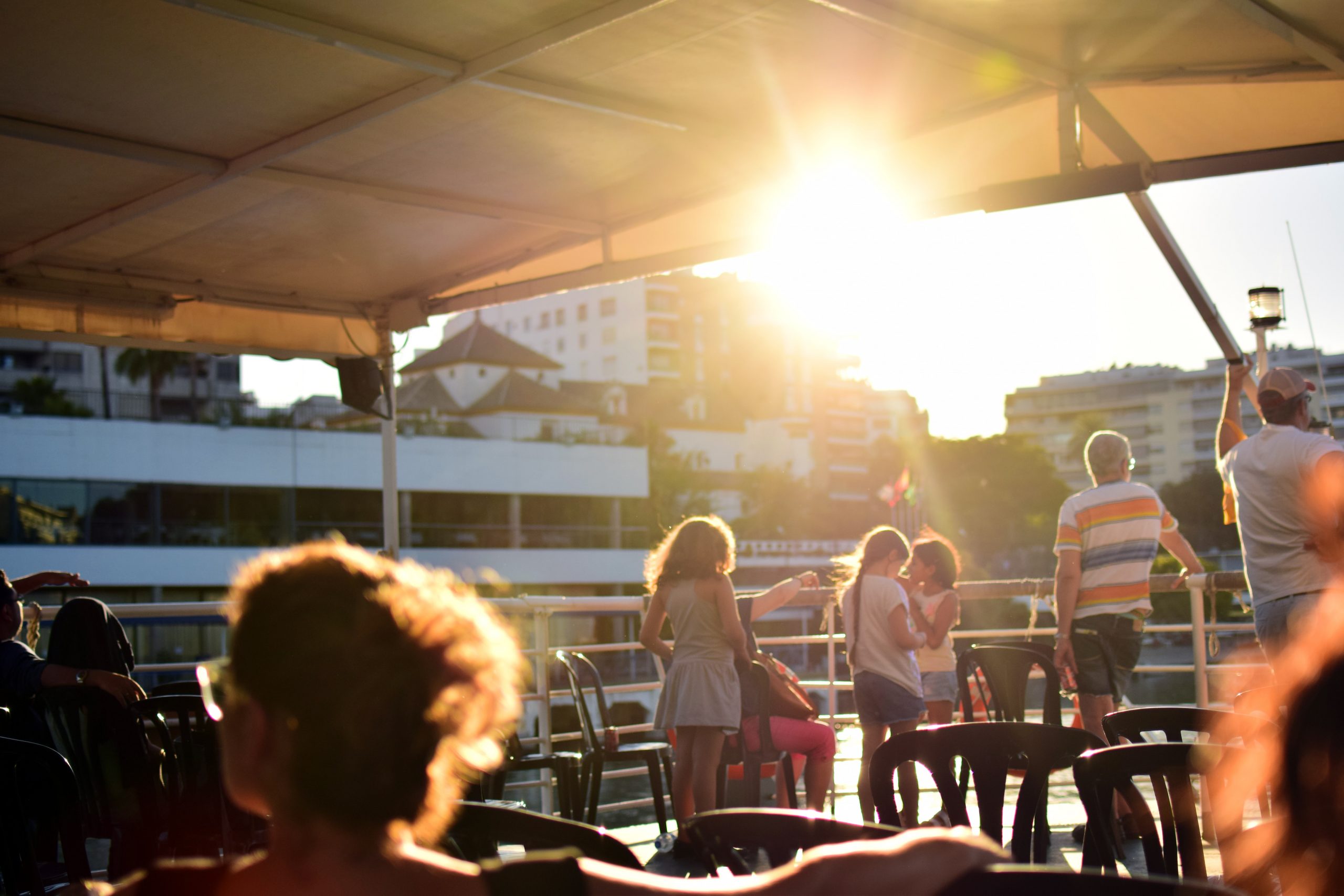 Safety Tips
Whilst Seville is generally a very safe city, pickpocketing might occur. Therefore, please don't carry your wallet in your back pocket – but in a pocket with a zipper. Don't put phones, cameras etc. on tables at cafés and keep your belongings always on your lap. Carry your rucksack or shoulder bag in a crowded area or at street shows always in front of you so you can see it. Be wary of strangers approaching or touching you and do not play any street games. Do not carry all cash money, credit card and ID documents all together in one bag/pocket.
The main emergency numbers are:
European Emergency Call: 112
Police: 092 (Local Police)
Ambulance: 061
Fire Department: 080
Shopping
There is a special way to get to know the most genuine Seville: shopping in the city. Seville has extensive shopping areas ready for your enjoyment. Discover the city by shopping where Sevillianos do, from craft products to other more innovative offerings. Opening hours are usually Monday to Saturday from 10:00 to 21:00.
Generous showcases of design and art, the latest fashion and trends of the season run through the most emblematic streets of the city: Calle Sierpes, Calle Tetuán, Plaza Nueva and many more. Along this extensive pedestrian zone, you will also find gourmet restaurants and excellent cafés.
Taxes & Tipping
VAT is always included in the price presented to the customers/guests in shops, hotels, restaurants and other service providers. Non-EU citizens can directly claim back their VAT at the shops (excluding restaurants, hotels and other food) when the total bill exceeds € 90,15. Please ask at the shops for more information. A service charge is not always automatically included in hotel and restaurant bills, it will be stated on the bill or in the menu. Tipping is not mandatory, but a small gratuity (5-10%) is expected in restaurants if good service is received.
Taxi
The main taxi company in Seville is Radio Taxi. You can order a taxi by calling +34 954 50 00 00 or you can download the Pide Taxi app.
Time Zone
Seville is located in the Central European Time Zone (CET), e.g. one hour ahead of Coordinated Universal Time (UTC+1).
Visa
All foreign visitors entering Spain must possess valid passports. For citizen from the European Union Member countries, a valid identity card is sufficient.
Please check the current visa requirements with the nearest Spanish Consulate/Embassy in your country before your departure to Spain.
All registered congress participants may issue a visa invitation letter during the online registration process.